Optical Delay Time Meas. System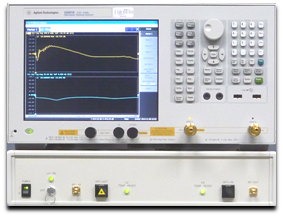 A0060A Optical Delay Time Measurement System measures the delay time between the input and the output of an optical path of fiber optic components such as patch cords, couplers and switches. If you want to know the delay time differences among multi-path of a device like an optical switch, you can grasp it by this A0060A optical time delay measurement system.
Feature
Accuracy : 1ps (approx. 0.2mm optical fiber length) at 30dB optical path loss
Wavelength : 1550 nm, 1310 nm 1064 nm or 850 nm
DUT Maxmum length : 500m
Configuration & Meas. example
A0060A is composed of Network Analyzer, Optical Test Set and User Interface software.
Network Analyzer is adopted Keysight E5063A witch enables high accuracy measurement even in large optical path loss with its wide dynamic range of 122 dB.
Optical test set has broadband, high efficiency E/O and O/E converters to ensure the accuracy of the measurements.
User Interface software is installed in the network analyzer and is started from desktop screen of the network analyzer. Through a simple procedure, it enables fast and highly repeatable measurements.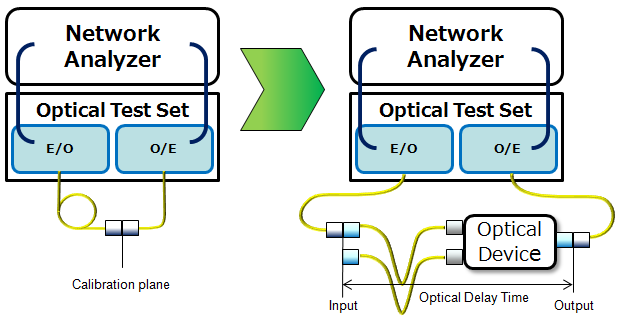 Apprication and device area
Coherent communication, Optical switch, Fanout cable, etc.