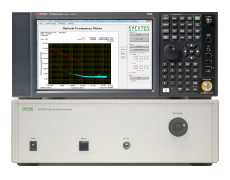 Innovative

Optical Measurements
for World Sustainability
SYCATUS provides innovative solutions for the measurement of optical devices for communication and sensing. Communication and sensing are essential technologies for the sustainable development of the world in the future. We will continue to provide these fields with optical measurement technology born of our Expertise, Uniqueness, and Accuracy.
Expertise
Uniqueness
Accuracy
Website Renewal
Since the establishment in 2009, SYCATUS has consistently been involved in the measurement of optical devices and has brought new products to the market on our technological strength. After 15 years since our establishment, we have renewed our website and introduce information related to our current products and measurements in an easy-to-understand manner. Please enjoy our new website and If you are interested in our products, please feel free to contact us.
Topics